Welcome to our Stamp of the Month Blog Hop!  We will be featuring September's SOTM, which is Fall Favorites.   This stamp set is available for $5 with any $50 purchase!  Since it's a brand new catalog it should be easy to spend $50 and get this fabulous set for $5!   If you have come here from Pam's Blog, you are on the right path! The blog hop is a great big circle, so you can start here and work your way all around.  If you get lost along the way, you'll find the complete list of participating consultants here.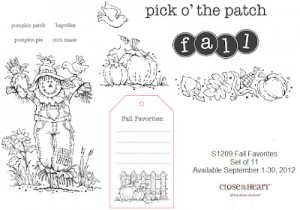 This month we have sixty Close To My Heart Consultants sharing their creations using this month's SOTM and other great CTMH products on their blogs. This is simple to do – just click on the link at the end of the post on each blog to move to the next one! Here we go!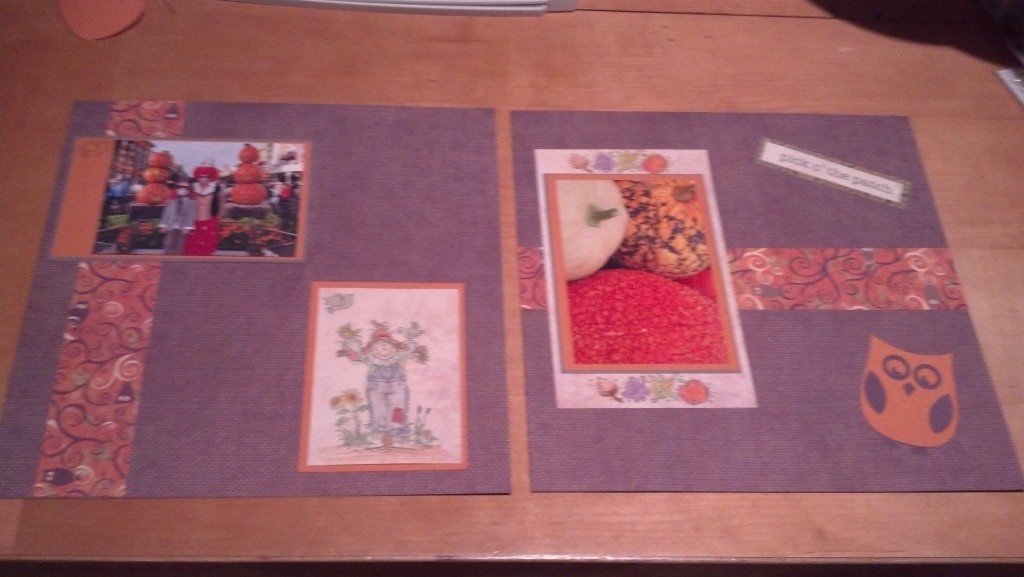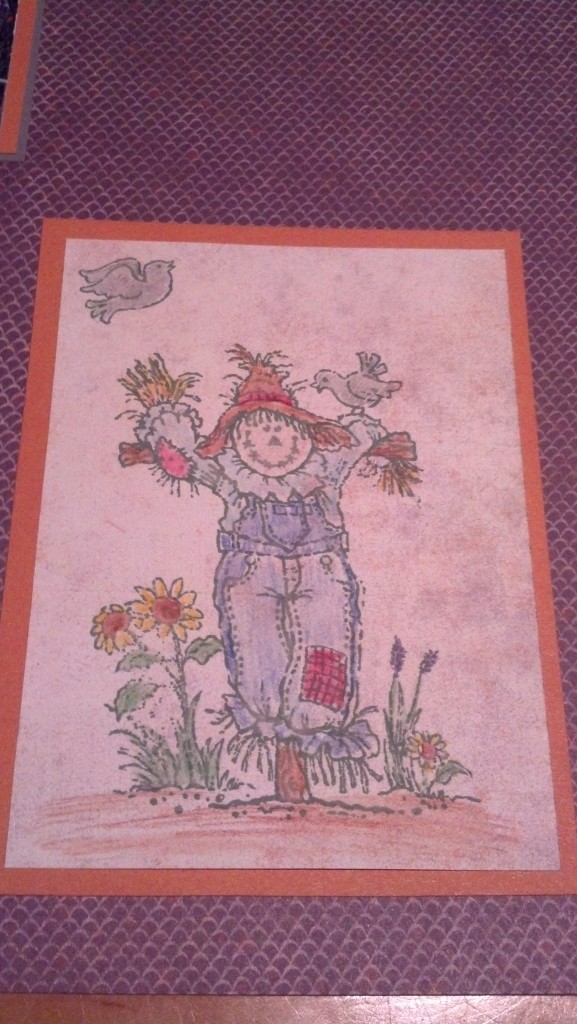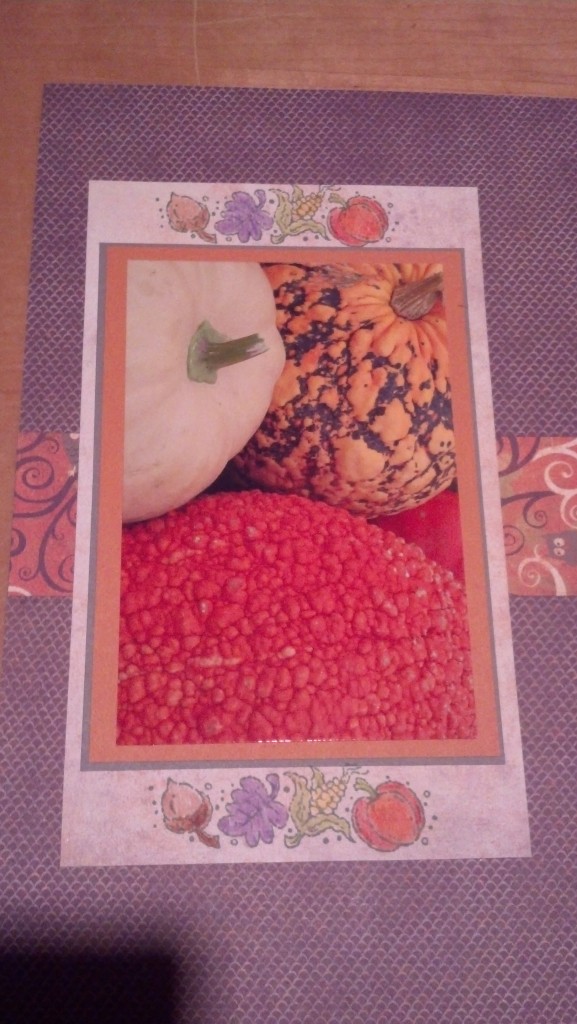 Fall is my favorite season but I really don't have a use to make fall cards personally.  So this stamp set screamed layout to me.  I had a great picture of my son and I in costume from last October in Disney and I generally don't post pics of my son, but he is incognito as the Mad Hatter so it's ok here.  I used the smaller stamp on the mat for the pumpkin pictures and the larger scarecrow stamp as an accent.  Watercolor pencils to color it in and a water pen to blend it out to look more muted.  I used the Moonlight paper pack and then cut out the owl from the Cricut Artiste cartridge as an accent.  I didn't like how the feathers looked so I didn't use those.
Now "Hop" on over to Angela's Blog  to see her work! Be sure to visit all the Consultants at their Blogs to get some great crafting ideas and other fun ideas! Remember, the August SOTM is only available until August 31st!  Contact your CTMH Consultant or email me at mariamyers222@gmail.com to see how you can get this stamp set at a discount or even free!