Welcome to our Stamp of the Month Blog Hop!  We will be featuring October's SOTM, which is Very Merry Christmas, an 11 stamp set that coordinates with the Cricut Artiste cartridge!   This stamp set is available for $5 with any $50 purchase!  If you have come here from Wendy's Blog, you are on the right path! The blog hop is a great big circle, so you can start here and work your way all around.  If you get lost along the way, you'll find the complete list of participating consultants here.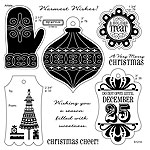 This month we have sixty five Close To My Heart Consultants sharing their creations using this month's SOTM and other great CTMH products on their blogs. This is simple to do – just click on the link at the end of the post on each blog to move to the next one! Here we go!
I have just recently started using pigment inks and embossing powders and I have to tell you, I am HOOKED!  So I tried these out with this stamp set.  I also used the Cricut Artiste cartridge to cut out the images on the stamps to make for more exciting projects!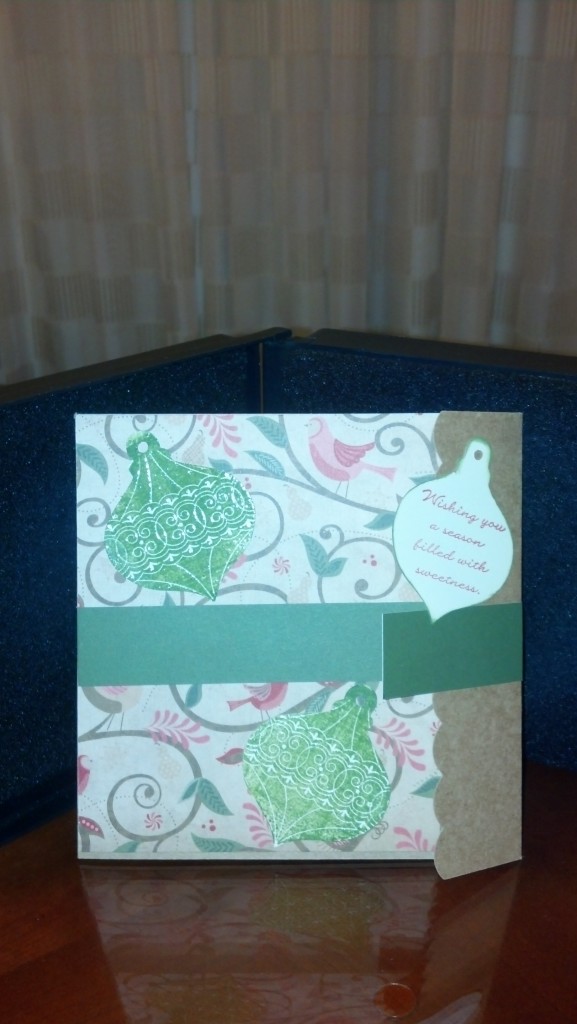 It's hard to see in the card above, but I have cut the ornaments out and I cut them ½ inch smaller than the size shown on the stamp set, so that I would be able to cover them completely instead of have the small shadow as intended.  That wouldn't work for all images but it worked very nicely for this one.  I used Pear and Partridge paper with a scalloped card (also from CTMH) and then I stamped the ornaments with the new pigment ink from CTMH (A great deal to get the whole stack for $19.95) and embossing powder and cooked it up for a great effect!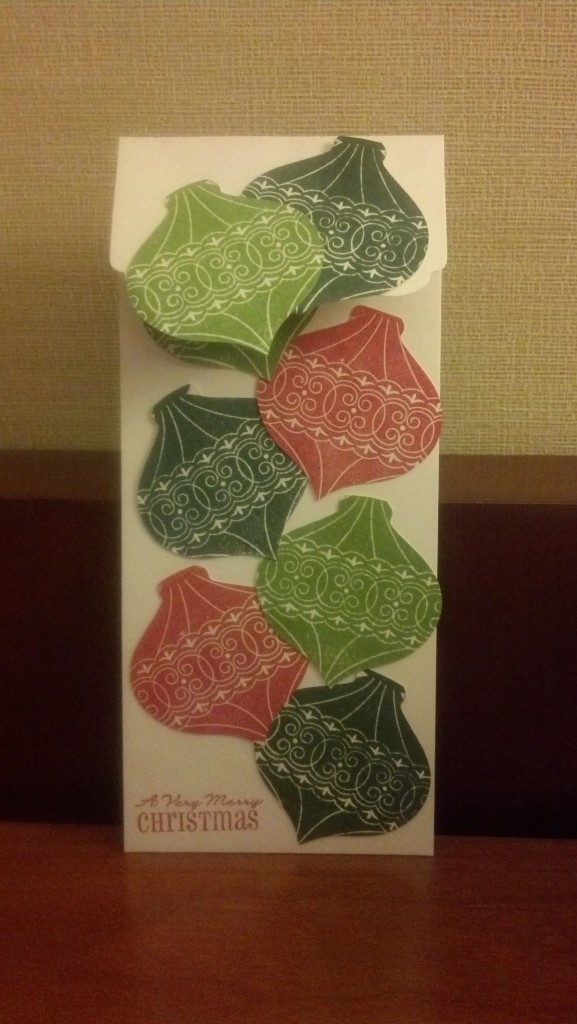 For my second card I chose a different card base from CTMH and I used the cutout shapes to match the stamp set (also ½ inch smaller than recommended for the same reason) and I stamped them with Cranberry, Topiary and Ponderosa Pine.  I then layed them out simply on the card and voila!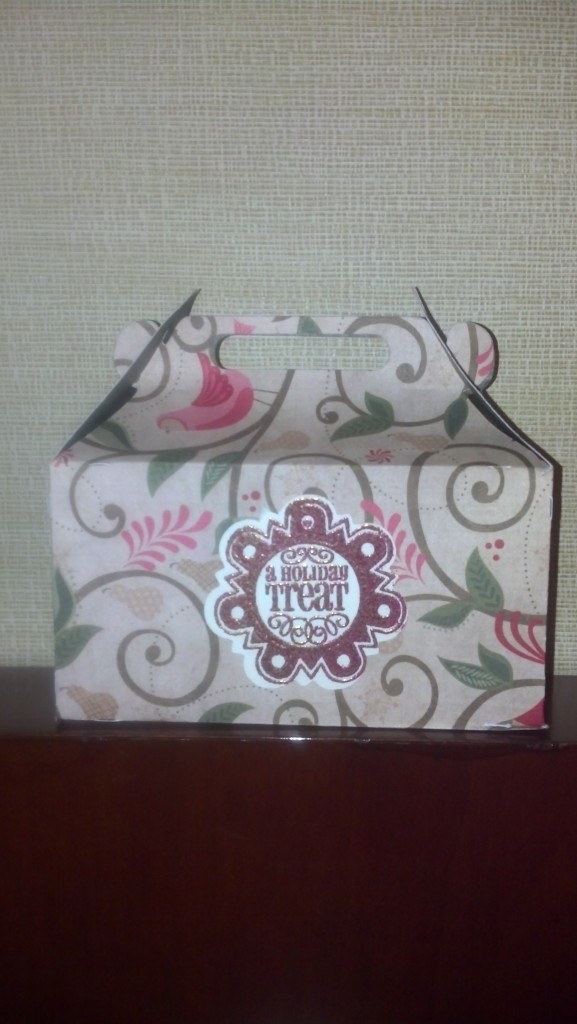 For my last project I used Cricut Artiste to cut out a lovely little treat box (much easier for me than the baking part!) and then one little stamp from this set onto the cut out and stamped and heat embossed.  Very simple and fun!
Now "Hop" on over to Tamra's Blog  to see her work! Be sure to visit all the Consultants at their Blogs to get some great crafting ideas and other fun ideas! Remember, the August SOTM is only available until September 30th!  Contact your CTMH Consultant or email me at mariamyers222@gmail.com to see how you can get this stamp set at a discount or even free!