Welcome to our Stamp of the Month Blog Hop!  This month we have almost 70 participants in the blog hop!   We will be featuring November's SOTM, which is Capture the Date, a 72 stamp set that has many options for date stamping!   This stamp set is available for $5 with any $50 purchase!  If you have come here from Jill's Blog, you are on the right path! The blog hop is a great big circle, so you can start here and work your way all around.  If you get lost along the way, you'll find the complete list of participating consultants here.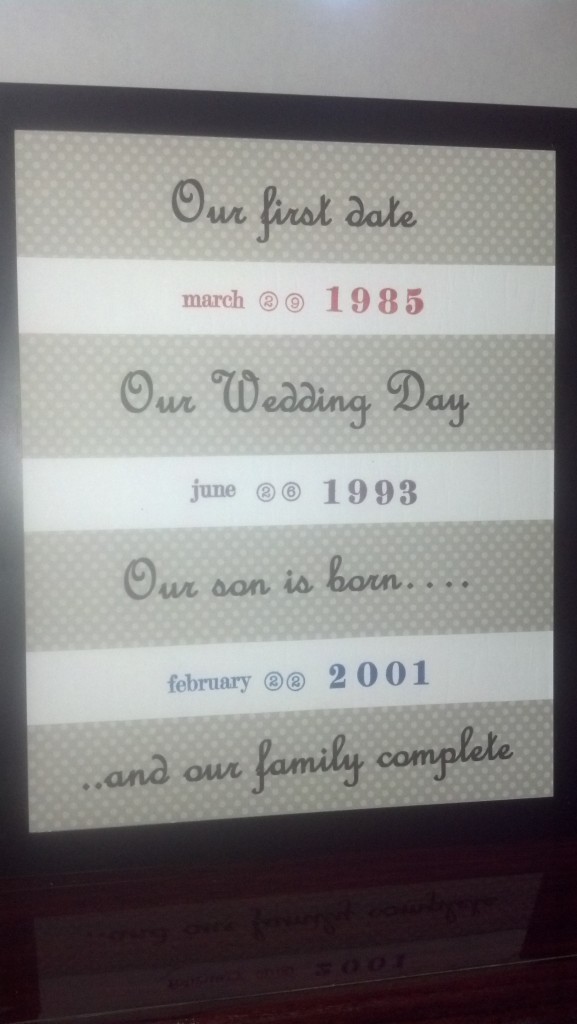 I decided to modify some ideas I've seen on Pinterest and use this stamp set to do it.  The black printing is just from the computer printed onto a cut down sheet from Dotty for You.  Sorry the pic is not the clearest – I had to use my phone

I used the stamp set to create the dates on each strip of white textured cardstock.  I went for the disjointed look by using different numbers from the set for the day and the year and not worrying too much if it was a little off center.  I think that's what gives it character.
Now hop on over to Pamela's blog to see what amazing creations she has!
NOVEMBER SPECIAL: HALF PRICE SET IF YOU BUY THIS STAMP OF THE MONTH!!!!!!!!!!!!!!!!!!!!!!!!!!!!!!!!!!!!!!!!
In November, you'll get something extra when you buy the Stamp of the Month—50% off another stamp set! When you qualify for and buy the November Stamp of the Month set, Capture the Date, you'll receive another stamp set* of your choice for 50% off—it's like two promotions in one! The versatile Capture the Date stamp set is great for any layout, card, invitation, or calendar, and now you can choose another stamp set at half-off for more wonderful papercrafting. Get Capture the Date and then capture the savings today!
* Offer valid for A-E and M size stamp sets only; K-size, Workshops on the Go®, Cricut® collection, and Stamp of the Month stamp sets are not eligible for this promotion. Maximum of one 50% off stamp set per order.
Dates: Offer valid November 1–30, 2012