Welcome to our Stamp of the Month Blog Hop! This month we have almost 60 participants in the blog hop! We will be featuring May's SOTM, which is Pinwheel.   This stamp set is available for $5 with any $50 purchase! If you have come here from Jen's Blog, you are on the right path! The blog hop is a great big circle, so you can start here and work your way all around. If you get lost along the way, you'll find the complete list of participating consultants here.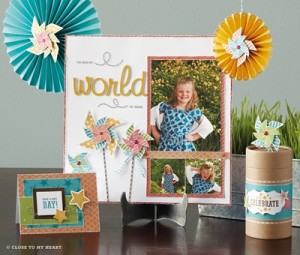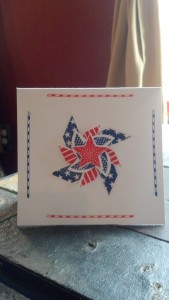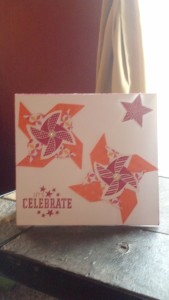 This is a really cute set and the pieces have coordinating shapes on the artiste cartridge.    I love simple cards so that's just what I did – I cut out a few shapes from the new promotion Dream Pop for the bottom card and just out of white daisy for the top one and stamped!
If you are interested in purchasing this set for $5 contact your CTMH consultant or if you don't have one email me at mariamyers222@gmail.com
Now hop on over to Lisa's Blog and see what amazing creations she has for you!