Welcome to the CTMH Holiday Gift Guide Blog Hop!  We have over 20 hoppers showing you the fantastic items you can find in the CTMH Holiday Gift Guide!  The hop is a great big circle so you can just start here and keep hopping!  If you get lost along the way you can see the entire list of hoppers here.
This holiday gift guide has some fantastic items in it!  I just love Christmas papers and stamps.  I made a lovely Christmas Card using Artiste swing card and also a cute little notebook which would be great for writing Christmas lists!
 If you have come here from Wendy's Blog, you are in the right place.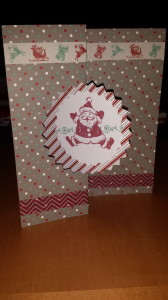 I decorated the card with the zip strip from the paper and then the fabulous new washi tape!
A little bit of stamping on the binding of the notebook then all three washi tapes from the set on there!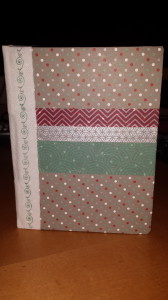 Inside the notebook…..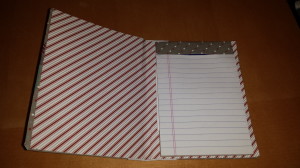 Now hop on over to .Michelle's blog and see what she was made for us!
Email me at mariamyers222@gmail.com to order from this great new mini-catalog.