I love to make my own Christmas Cards but from October on my life is insane….so this year I saw a Christmas in July Swap that I decided to join and I am so pleased that I did….here are the cards I made using CTMH papers from the past two years and the Cricut Artiste Cartridge from Close to my Heart!
This swing card was made with Cricut Artiste and the shape inside with Art Philosophy both Cricut cartridges from Close to my Heart!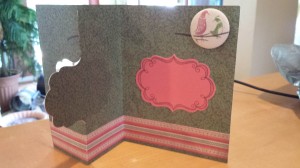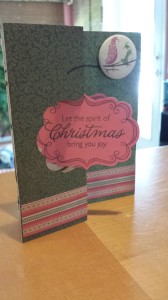 This card also with Artiste and papers from Pear and Partridge: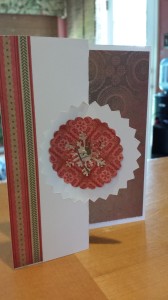 The wreath is embossed using our CTMH embossing powders and pigment inks!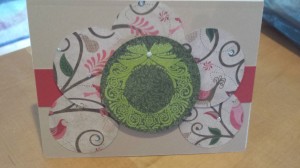 Cutting diagonal is a great way to use both sides of our CTMH papers for a great effect!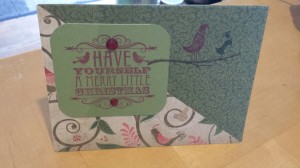 Who doesn't love a Jolly Little Santa!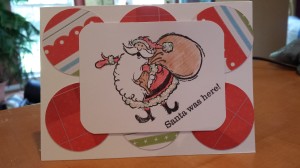 Take a look at my post below for an insane special on pre-order for the new Cricut Artbooking from Close to My Heart!  
Click HERE to see the pages in the Artbooking manual….and check out what a great cartridge it is
If you pre-order Artbooking with me by end of day July 31st, I will give you….
- a 10% discount making it $89.10
- Free shipping
- August Stamp of the Month for free!
- a Free Fall/Winter 2013 idea book which I will ship out once I receive payment…..and if you do this early and buy more from the idea book before August 1st, I will extend the free shipping and 10% discount to that order as well!
Email me at mariamyers222@gmail.com for more details on this offer….