Not long ago I got a few of these canisters at my local liquor store.  They had them from Christmas and had taken the bottles out to sell.  I asked if I could buy them and they just gave them to me!
I used the Roxie Paper pack to cover this and make the fun items to adorn it.  I will probably use it to give as a gift with a bottle the next time I need to give someone a bottle.  It was so easy to do.
This is the can I started with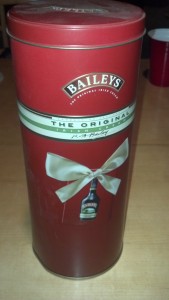 Then I cut strips of paper in varying widths.  The 12 inches wasn't all the way around, so instead of piecing it togther I decided to just run a black strip up the back as a finishing touch.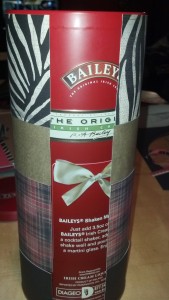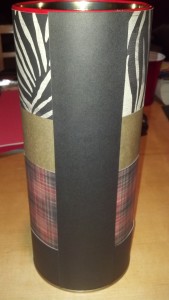 I used ribbon (that I purchased from while supplies last on www.mariamyers.myctmh.com at a great price!) around the seams where the paper met.  I use a scotch tape gun for most things – also for the ribbon.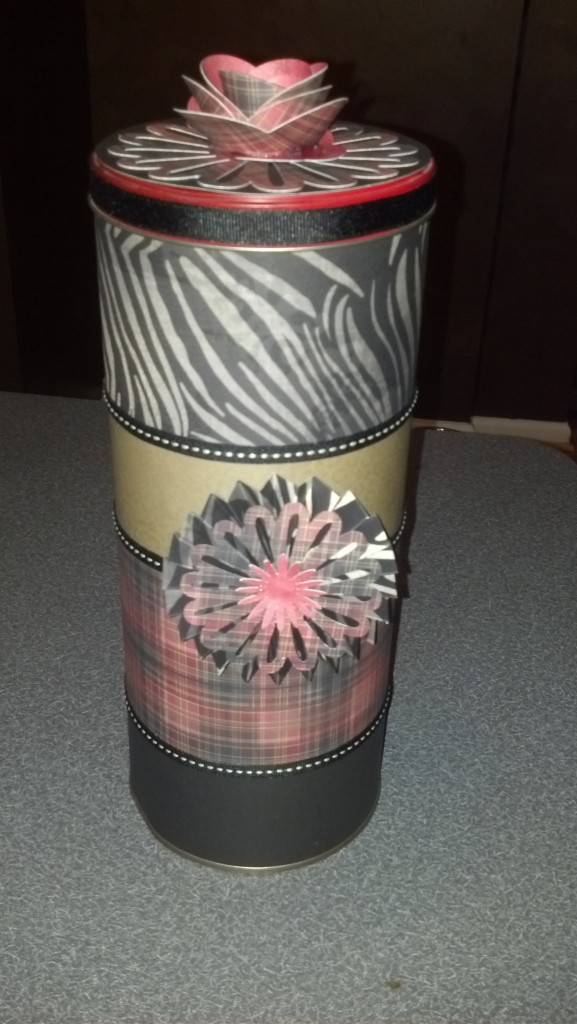 For the finishing touches, I made a fan circle and then cut a cute flower out with Art Philosophy for the front.  A very small flower on top to finish as I didn't want any more dimension but it needed a little flourish.  For the lid, I made the same cute flower as the base decor of the lid, then a 5 3/4 flower from Art Philosphy to make the rosette on top.