Welcome to our Stamp of the Month Blog Hop!  We will be featuring August's SOTM, which is Baroque Borders, a set of five stamps.  This stamp set is available for $5 with any $50 purchase!  Since it's a brand new catalog it should be easy to spend $50 and get this fabulous set for $5!   If you have come here from Michelle's Blog, you are on the right path! The blog hop is a great big circle, so you can start here and work your way all around.  If you get lost along the way, you'll find the complete list of participating consultants here.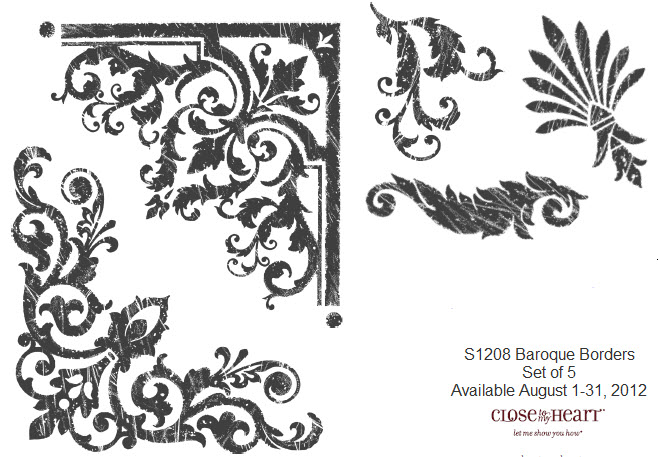 This month we have fifty-eight Close To My Heart Consultants sharing their creations using this month's SOTM and other great CTMH products on their blogs. This is simple to do – just click on the link at the end of the post on each blog to move to the next one! Here we go!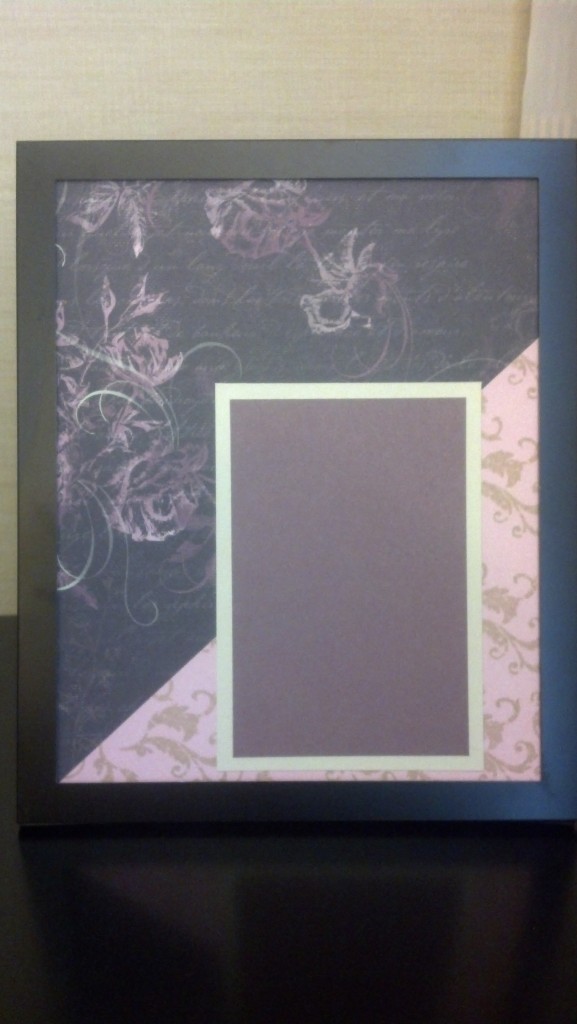 I love to do different types of projects.  I have so many scrapbooks so I've moved into doing more home décor and such.  This is a great stamp set for home décor!  This is a $5 picture frame from Target and I've used the new La Belle Vie Paper Packet, just now available August 1st!  I just love the colors in this paper packet.
I chose the La Belle Vie Pink Paper and the Baroque Borders stamp to make a custom pattered paper with Bamboo Ink to complement the La Belle patterned paper.  I then cut a 4×6 mat out of La Belle Vie Mauve and mounted it onto Bamboo.  Voila! A beautiful and unique Framed Photo!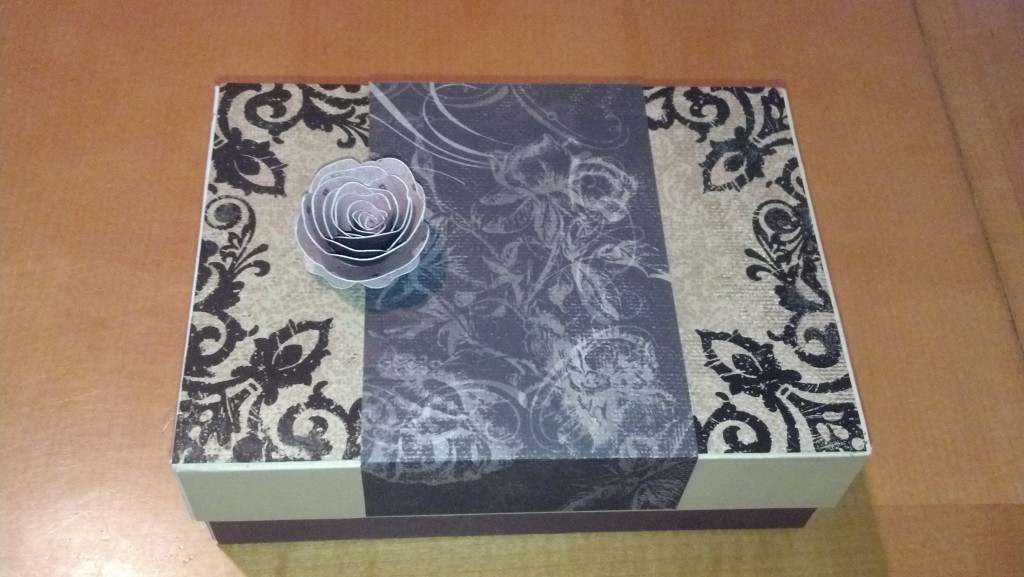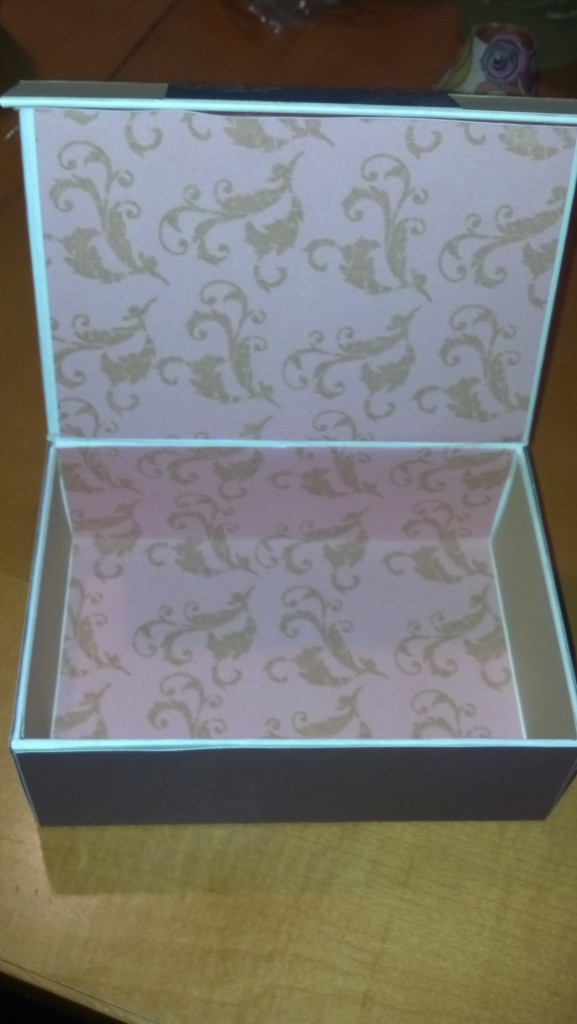 I also made the box above with the same paper pack and stamp set.  I've used the remainder of the custom paper I created with the stamps for the liner inside the Close to My Heart My creations Card Box.    These baroque borders stamps are large so I used just the inside of them to create the border on the top of the box.  Still using the La Belle Vie Paper pack to coordinate with the framed picture of course!  Topped the box with a Flower made from the new Cricut Artiste cartridge in La belle Vie paper.
Now "Hop" on over to Pamela's Blog  to see her work! Be sure to visit all the Consultants at their Blogs to get some great crafting ideas and other fun ideas! Remember, the August SOTM is only available until August 31st!  Contact your CTMH Consultant or email me at mariamyers222@gmail.com to see how you can get this stamp set at a discount or even free!